Alan Taylor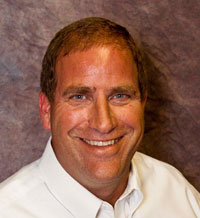 Alan has over 25 years of sales and marketing experience. The first 14 years of his career were spent in the C-Store wholesale network in Sales, Merchandising, and Management. Alan then worked four years in the C-Store brokerage industry. In 1997, Alan joined Meridian Beverage Company as Regional Sales Manager and then VP of Sales calling on wholesalers and retailers in the C-Store, Grocery, Drug, Mass, Club, and Foodservice channels. After leaving Meridian Beverage after 10 years, Alan became the Regional Manager for Thanasi Foods managing the sales and brokerage network for the southeastern US market in the C-Store and grocery channels.
Alan worked in the wholesale segment of the convenience store industry from 1979–1993 in sales managing Corporate Chain Account business and in merchandising, designing in-store layouts and product planograms. He then moved to the food brokerage segment with Progressive Brokers from 1993–1997 and became a Manufacturer Regional Sales Manager with Meridian Beverage (1997–2007) & Thanasi Foods (late 2007) until coming to Cline Associates in 2008.
Alan is married to Shelle and they have two children, Cole and Bryce. His family resides in Glen Allen, VA, and attends Hope Church in Richmond, VA.