Johnny Scott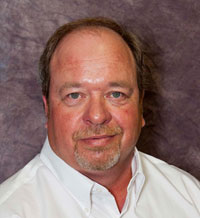 Prior to joining Cline Associates in 2010, Johnny worked with Acosta as a Business Manager from 2004 to 2009. He served the same role with Crossmark from 2001 to 2004. Prior experience includes Canada Dry Bottlers (Salesman from 1985 through 1990) and National Tobacco Co. (Area Account Manager from 1990 to 1999). He also served National Tobacco as a Marketing Specialist and Business Manager from 1999 to 2001.
Johnny has been in the C-Store industry for 27 years. Throughout his career, Johnny has represented every category within the C-Store market. He has been a National Broker Business Manager for Heinz and Armour and a National Broker Representative for Sara Lee products. Johnny has earned several awards including: Most Vauable Player award from Tropicana. Campbell's Soup Company Merit Award Winner for the Southeast, Crossmark "Mark of Excellence" award and Acosta "Chairman's" Award.
Johnny is a widower and has two children. He enjoys spending time outdoors and going to the lake boating.